Copper Roofing
We treat your roof like it's ours.
Beautify your Home's Exterior and Reap the Rewards of Copper Roofing
Copper may not be the obvious choice for roofing in Charleston, South Carolina, but it has its place in our hot, humid climate. The material reflects heat versus absorbing it, potentially reducing your cooling bills during summer months thus making temperature regularity and control an easier task.Reducing your  cooling bills means greener living with increased energy efficiency.
Still not convinced? Then stand out in a crowd. Not every home will have copper roofing making yours the belle of the block. Boost its value for resale or enhance its curb appeal for long-term occupancy — regardless of the reason, copper can prove to be a worthy choice and wise investment.
A copper roof is a perfect complement to Charleston's old-world, European charm. It blends seamlessly into the fabric of our city's rich architectural history. Other pleasing aesthetic elements to copper include its ability to avoid rust, unlike other metal roofing materials, and its ability to resist mold and mildew.
Over time, copper roofs experience changes in color from a process known as patina caused by oxidation from the metal material's exposure to air. The look and appearance of this naturally occurring reaction alone can exude high-end luxury. Our location on the water and the proliferation of salt in the air will likely result in a complete transition to a blue-green patina in about seven to nine years.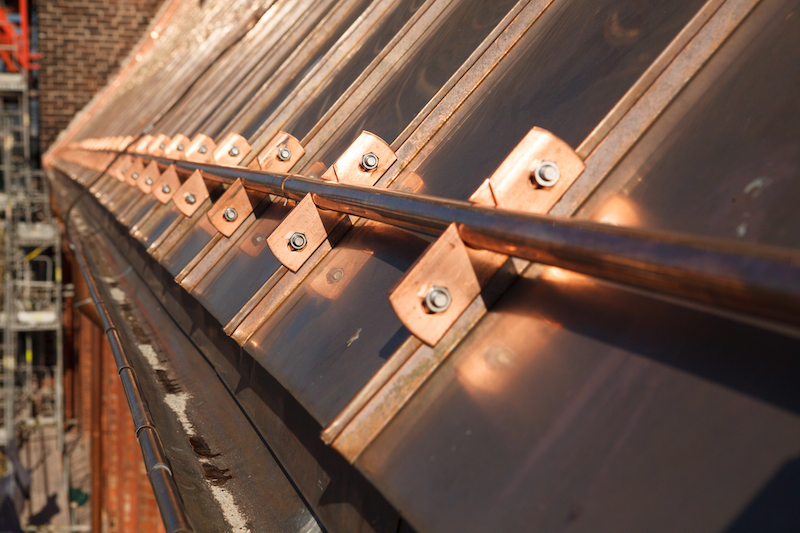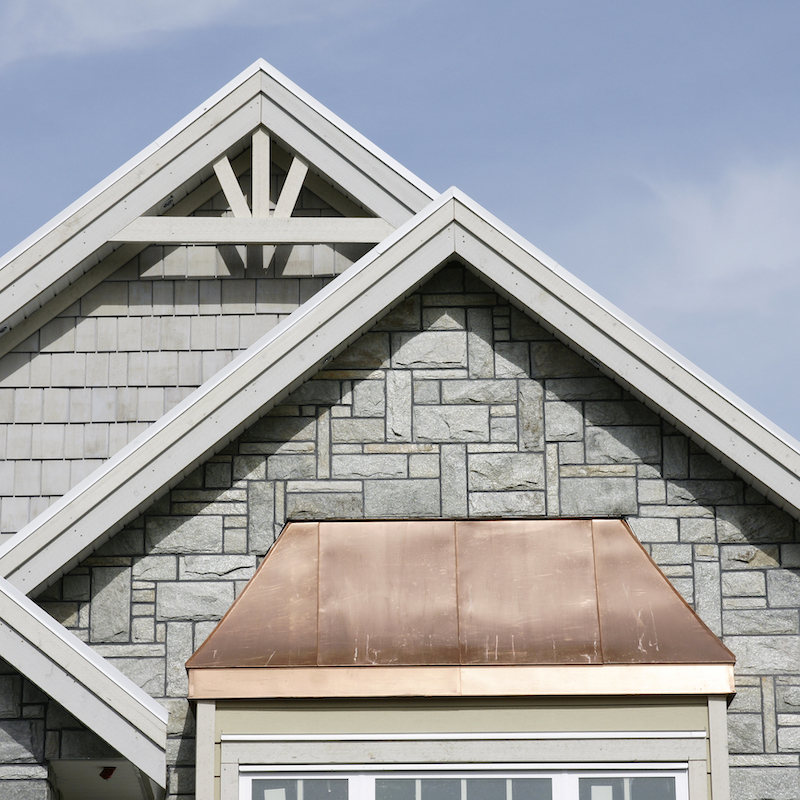 As with other metal roofing choices copper roofs are built to last. Longevity is another positive attribute that can help offset its cost. Copper is more expensive than traditional roofing materials but the difference between paying for a copper roof and paying for a shingle roof, for example, cannot be fully evaluated without factoring the shingle roof's shorter life span into the equation. A homeowner should consider the potential for costs-savings down the road by not needing to repair as often or replace it sooner.
Copper is an elegant roofing choice for the discriminating homeowner looking to cover their home in a beautiful, sturdy and long-lasting material. Add to this the historically accurate appeal in a city steeped in history and you may have found the perfect reason to splurge on the upfront expense.
We are a highly skilled team of craftsmen in all types of roofing systems including premium metals such as copper restoration, replacement and new installation. Whether your project is new construction or a historic high-end renovation, we have the talent to tackle it.
Would you like to learn more about how a copper roof can benefit you in Charleston, South Carolina?
Are you interested in finding out why the premium metal maybe the best choice for riding out our severe-weather storms? We can discuss in greater detail its low-maintenance energy-efficient, durable and aesthetically pleasing qualities while explaining why the additional cost may actually save you money in the end. Spending more on copper now can generate a higher return on what is often your largest investment and greatest asset — your home. The potential for enhancing value combined with reducing monthly utility expenses and diminishing repair costs make it a unique choice worth exploring.
Contact Custom Homes Constuction Design, LLC Today & Request a Quote.